TECH5 BIOMETRIC MODALITIES
FINGERPRINT
RECOGNITION
The use of Fingerprint to establish or confirm a person's identity is among the oldest biometric techniques used in the world. This type of recognition relies on taking an image of an individual's fingerprint and comparing it to a single image of that fingerprint or one stored in a database of images. The ability to implement this technology to unlock smart phones, log in to computers or gain access to physically secure environments has made it hugely popular.
IRIS
RECOGNITION
Iris Recognition is generally considered one of the most accurate and reliable biometric modalities because it capitalizes on the uniqueness and stability of the colored portion of the eye, which can be seen even from a distance. First patented in 1987, iris recognition is now widely used in National Identification programs as well as for personal identity confirmation.
FACE
RECOGNITION
Face Recognition is fast becoming the most popular biometric technology thanks to significant improvements in accuracy afforded by Artificial Intelligence (Artificial Neural Networks). It is now possible to obtain excellent matching accuracy even with variations due to aging, lighting conditions, expression, and even extreme pose. These features make face recognition highly suitable for forensic applications, ID solutions and mobile authentication.
T5-ABIS
Large scale multi-modal automatic biometrics identification system
T5-MBAP
Large scale multi-modal biometric authentication platform
T5-Biometric SDKs
Biometric SDK for our three top tier biometric technologies
Your trusted and experienced partner for delivering industry-leading biometrics solutions
DOMAIN EXPERTISE
20 plus years of experience in biometrics technologies and large-scale multi-modal biometrics platforms
INDUSTRY EXPERTISE
Deep-rooted knowledge of how biometrics drive National Identity programs, Social Inclusion schemes and Law Enforcement
IMPLEMENTATION EXPERTISE
Unique know-how and on-the-ground capabilities derived from hands-on experience in some of the world's largest biometric programs
MILLION ACTIVE IDENTITIES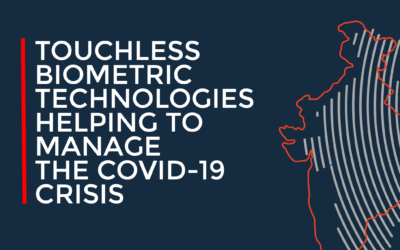 In an effort to aid in the global movement of "flatten the curve", TECH5 has made its biometric rapid deployment kit available to help develop and implement touchless biometric-based solutions as part of COVID-19 crisis management. TECH5 is providing its biometric...
read more
REACH OUT TO US
Contact Us for any enquiries or if you would like to know more about our products.