The Hype Around AI Reaches Fever Pitch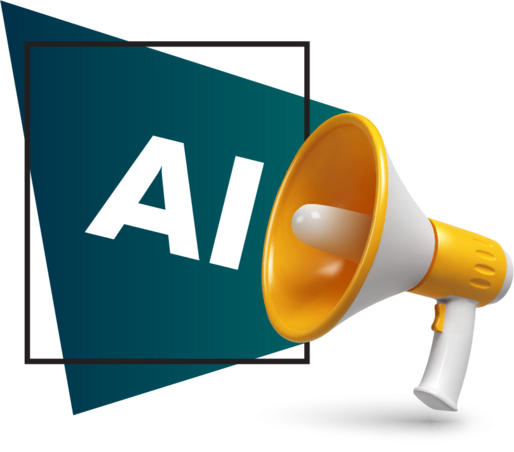 In the last few months, AI (Artificial Intelligence) based technologies and products such as OpenAI's ChatGPT and Google's Bard have been hot topics across the media. AI, which has seen exponential development and growth over the last several decades, has recently reached a zenith in terms of hype and ubiquitous use that includes industry, science, medicine, education, and government to name a few. AI is being touted as the next technology that will revolutionize the world and has been compared to the technological innovations initiated with the rapid rise in internet companies during the dotcom boom, the advent of virtual and augmented reality, and the widespread adoption of cryptocurrencies and blockchain. Today, many experts believe that AI is set to be the next generational disruptor with some predicting its effect to be ground-breaking in several applications and fields that may even lead to the redundancy of entire professions.
We at TECH5 recognize that AI is an invaluable technology that can be used to great effect to optimize a wide range of activities, which in turn will speed progress, help professionals in their daily work as well as aid researchers like us to develop innovative technologies. However, AI can also be used with different levels of success, as more than just using some AI approach and standard methods for training may be required to achieve spectacular results.
Today, it is already clear that many technology companies claim that they are using AI in their products, and with Big Tech gearing up for a new AI arms race, more and more players will feel the need to sprinkle AI references into everything they do to appear relevant. Unfortunately, this will quickly lead to the devaluation of belonging to an AI league, blurring of positioning, and confusion in the market.
In this article, we will explore the real impact of AI on the biometric industry, as well as share our vision and explain how TECH5 has long been using AI and Machine Learning (ML) to develop best-in-class contactless capture and matching algorithms across various biometric modalities.
AI in Biometrics
The application of AI for the training of biometric algorithms is not new. The industry started using AI in the early 2000s, when researchers began developing algorithms for face recognition that incorporated ML techniques such as support vector machines (SVMs), allowing computers to learn and recognize faces with increasing accuracy. A decade later, the industry incorporated the use of deep learning-based neural networks for extracting information-rich features from faces. This move towards resource-intensive but accurate algorithms was mainly due to the availability of large-scale training datasets and compute devices such as Graphical Processing Units (GPUs). Following the success with face recognition, researchers started exploring the use of AI for fingerprint recognition – a much more niche domain.
DESPITE ACCESS TO KNOWLEDGE AND OPEN AVAILABILITY OF NEURAL NETWORK MODELS, NOT ALL BIOMETRIC ALGORITHMS AVAILABLE ON THE MARKET PERFORM AT THE SAME LEVEL.
Optimal performance of a biometric algorithm is contingent upon the utilization of specialized domain knowledge for the creation of robust features, bias mitigation using appropriate training strategies, as well as ensuring viability for deployment. Therefore, when analysing any vendor's technology, it is critical to consider technical aspects, such as matching speed and recognition accuracy that have been determined in international tests/evaluations, the size of biometric templates that can affect hardware footprint and total cost of ownership, along with the crucial but often underestimated legal aspect, that is, the collection of biometric data for training of neural networks.
In addition, it is crucial to ensure that biometric systems are developed and deployed ethically and transparently, with appropriate safeguards in place to protect individuals' data given the ongoing concerns about the potential misuse of AI-based biometric technologies and data, as well as the privacy and security implications of collecting, storing, and analysing large amounts of sensitive personal information.
Data for Training
The ability of a neural network to learn and accurately match faces, fingerprints, irises, and other biometrics is made possible through training using large amounts of diverse and representative data for training. The origin of these data has been the subject of much scrutiny and at times controversy. In terms of face recognition, for example, the internet has a plethora of freely available sources of face images – like social networking sites, and other channels. As a result, some companies scrape these face images without any concern as to the legality of the use of the images, and certainly without any official consent from the owners.
In reaction to these practices, several countries are starting to create and implement new legislation to protect citizens' biometric data and rights, and to provide guidelines for these data's fair and legal use. Nevertheless, the fact remains that each company must develop its own ethical policies outlining how they choose to use images responsibly and obtain biometric data for training fairly and legally.
Why not Every Biometric Technology and Platform is Equally Accurate and Fast
There are three main factors that contribute to the speed and accuracy of biometric technologies.
First, obtaining consent-based biometric data for training is expensive, and there is minimal sharing of these data across industry and academia. The lack of access to these kind of data leads to the creation of unreliable and poor-performing algorithms which can be heavily biased towards certain genders, races, or ethnicities.
Second, the development of a high-performing algorithm that will be used in, for example, an Automatic Biometric Identification System (ABIS), and is capable of matching potentially billions of people with the same high speed and recognition accuracy requires a Research and Development team that has biometric domain knowledge and deep expertise in the design, development, and implementation of such a system. This kind of experience can only be gained through hands on creation of national-scale projects.
Lastly, the development of best biometric algorithms requires constant investment in research, testing, and improvements. There are several independent internationally recognised biometric testing laboratories and institutions, such as NIST (National Institute of Standards and Technology), BixeLab, iBeta, and others, where vendors can test their technologies to ensure quality and understand their position in the market.
Leading the Path of Innovation: AI-Based Biometric Technologies of TECH5
TECH5 is an international technology company founded by biometrics industry professionals who have played major roles in some of the world's largest biometric projects, including the India Aadhaar project and Indonesia's National ID. Our team combines 500+ years of experience in biometric and secure credentialing programs design and execution, including research, development, sales, and marketing expertise.
FROM ITS INCEPTION, THE COMPANY HAS FOCUSED ON DEVELOPING DISRUPTIVE BIOMETRIC AND DIGITAL ID OFFERINGS BY APPLYING AI AND MACHINE LEARNING TECHNOLOGIES.
Our sustained investment in and single-minded dedication to developing biometric modalities capitalizing on AI brought TECH5's technologies to the top of the NIST rankings and led us to create a suite of novel products and platforms addressing the digital ID management challenges of the 21st century.
For years, we have invested in AI-based technologies across three biometric modalities – face, fingerprint, and iris, with the goal of developing fully inclusive identification and authentication platforms with a zero-error rate. And we believe AI has a significant role to play in the biometric matching field, serving people and businesses globally in their daily needs, biometrically verifying individuals securely and accurately, providing access to data and services, and preventing fraud.
On the Frontier of AI
Algorithms
TECH5 is committed to ensuring its technologies are highly accurate, robust, and inclusive. Our IP-protected face, fingerprint, and iris matching algorithms are consistently ranked in the top tier in NIST testing, and one of the keys to our success is our innovative approach to data training: to achieve the best results, TECH5's research team focuses on unique and novel amalgamation of AI/Machine Learning and specialized domain knowledge from traditional methods.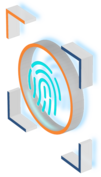 The new fingerprint matching algorithm, submitted by TECH5 to NIST PFT III¹, is rated as the 2nd fastest and one of the most accurate technologies in the world. This algorithm is based on state-of-the-art AI/machine learning networks infused with fingerprint-specific domain knowledge.
This combination allows for higher matching speed and improved accuracy of the technology, which results in a reduced server hardware footprint and a lower total cost of ownership (TCO) for the entity deploying the platform of TECH5. The TECH5 fingerprint algorithm is 400% faster than the next-fastest algorithm in the report, has a 66% lower error rate, and requires only 50% of the memory resources due to the smaller template size.
The result of submitting our fingerprint matching algorithm to the NIST PFT III evaluation proves our claim that AI/NN (neural network) plays a pivotal role in all biometric modalities to make them robust.
Furthermore, TECH5 has developed an algorithm for fast and accurate contactless fingerprint capture that can be performed using a simple camera of a mobile device. The technology allows for accurate biometric acquisition by capturing a fingerprint(s) image(s) with a smartphone's built-in camera, checking and enhancing the quality of the captured image(s), running a liveness check, and then packaging and sending the data for verification or registration, all within seconds. The process ensures that the data is taken from a real person and that the image(s) are of acceptable quality, suitable for use with legacy datasets, and comply with applicable standards and customer requirements. This proprietary and patent-pending contactless fingerprint capture technology, called T5-AirSnap Finger, incorporates Machine Learning and Computer Vision with novel image processing techniques to bridge the gap between contactless and contact-based fingerprint capture and recognition and eliminates the need for purpose-built devices for the capture of fingerprint biometric data.
Our face matching algorithm is also consistently ranked top tier in NIST evaluations. It was ranked second fastest in the world in NIST FRVT 1:1 and is among the most accurate for face recognition with face masks.
These technologies across all 3 biometric modalities – face, fingerprint, and iris – are used in the T5-OmniMatch ABIS matching platform for National ID-scale projects, as well as in every biometric platform within the T5-Digital ID offering, ensuring inclusion across the globe, and are available for certified partners of the company as part of the flagship capture, identification, and verification offerings.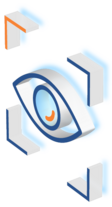 The iris matching algorithm of TECH5, also a combination of AI and traditional approaches, shows the highest matching speed among all vendors participating in the NIST IREX 10 evaluation².
Data
TECH5 is in a unique position because the company has legal access to depersonalized data for training of its algorithms through partners and projects where our technology is used, academia, and biometric data acquisition.
TECH5 CONTINUOUSLY INVESTS IN MILLIONS OF CONSENT-BASED, DEPERSONALIZED BIOMETRIC IMAGES TO TRAIN ITS AI-BASED ALGORITHMS.
The company is obtaining the necessary rights for millions of images and is regularly training and benchmarking the algorithms using this data.
Access to supersized datasets and expertise of the team ensure that our technologies are not only highly accurate and robust but also inclusive. Furthermore, we believe that only the implementation of ethically trained algorithms can help to develop a transparent and secure biometric market.
Why TECH5 is Different and How it Benefits our Partners and Customers
TECH5 has capitalized on its expertise, knowledge, and access to data for training to develop all three core biometric algorithms based on AI and Machine learning. Not only has TECH5 been one of the first companies to use AI across the three biometric modalities but has also been a leader in combining AI and traditional approaches for training biometric algorithms, which has led to achieving the best results on the market in accordance with NIST testing.
One of TECH5's goals as a company has been to create a greater understanding within the industry of biometric technologies and its benefits for the users. To that end, TECH5 regularly contributes its expertise and market knowledge as a member of different international organizations such as OIX (Open Identity Exchange), SIA (Secure Identity Alliance), Biometrics Institute, EAB (European Association for Biometrics), and others.
TECH5 works only with certified partners worldwide, which permits us to maintain control over the use of our technologies and contribute to the ethical use of biometrics.
Our high performing algorithms power all of TECH5's biometric and digital ID platforms, ensuring the highest matching speed and accuracy and lowest hardware footprint among algorithms available on the market.
THE INTEGRATION OF TECH5'S TECHNOLOGIES LEADS TO SIGNIFICANT OPTIMIZATION AND LOWER TOTAL COST OF OWNERSHIP, WHICH IS CRITICAL FOR LARGE-SCALE IDENTITY MANAGEMENT PROJECTS.
The Future
In the coming years, AI is expected to continue to improve the accuracy, speed, and versatility of biometric systems. AI-based algorithms will be used increasingly more to enhance the analysis and interpretation of currently used biometric data as well as improve innovative biometric modalities such as behavioural biometrics, that are not yet widely used.
The AI-based approaches will also help develop new modalities that are not traditional and work in non-ideal conditions. For example, palm recognition works with low-resolution cameras as it does not require stringent capture requirements like traditional fingerprint algorithms. In addition, the rate of algorithm improvements will significantly increase in the areas where traditional algorithms take years compared to AI-based ones taking months. AI will also allow efficiently combining modalities to create robust and high-accuracy algorithms.
TECH5 will continue to lead the field in biometrics, constantly investing in research and improving our AI-based algorithms and adding new technologies to our portfolio, providing our partners and customers globally with the best-in-class biometric matching and digital ID technologies and platforms.
OUR ULTIMATE GOAL IN DEVELOPING AI-BASED ALGORITHMS IS TO ACHIEVE RACE-TO-ZERO-ERROR ACROSS ALL OUR BIOMETRIC MODALITIES.
These platforms will ensure that biometric authentication becomes foolproof, preventing anyone from impersonating another person or gaining unauthorized access.
---
¹NIST Proprietary Fingerprint Template (PFT) III is a fingerprint technology evaluation exploring the performance and accuracy of proprietary fingerprint templates used in Civil ID and border control ABIS (Automated Biometric Identification Systems).
²The NIST IREX 10: Identification Track assesses iris recognition performance for identification (one-to-many) applications. Most flagship deployments of iris recognition operate in identification mode, providing services ranging from border security, expedited processing, and distribution of resources.