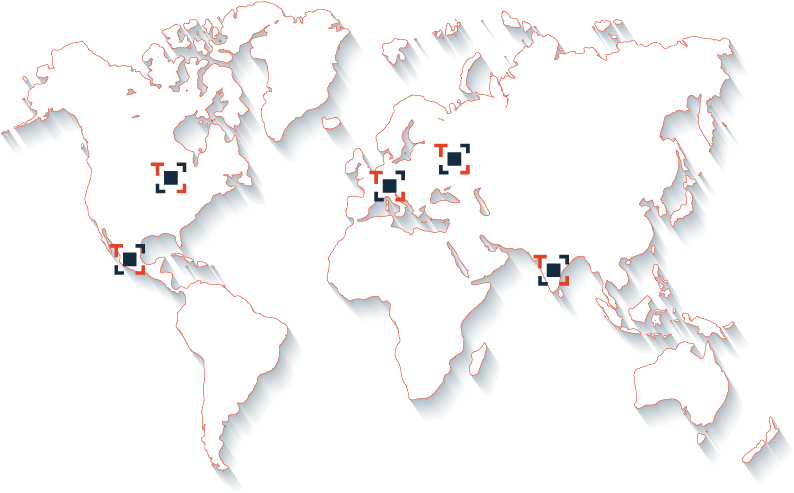 TECH5 is an international technology company, an expert in the field of biometrics, which focuses on developing inclusive biometric and digital ID offerings through the application of Al and Machine Learning technologies.
A combination of sustained investment and single-minded dedication to the development of biometric modalities that capitalize on AI has resulted in TECH5's algorithms being consistently ranked in the top tier of NIST ranking for face, fingerprint and iris recognition technologies.
TECH5 target markets include both Government and Private sectors with products powering Civil ID, Digital ID, as well as authentication solutions that deliver identity assurance for various use cases.
TECH5 state-of-the-art highly scalable platforms serve a multitude of business cases and are already deployed in several continents serving more than 400 million identities. TECH5 is headquartered in Geneva, Switzerland and is represented, through partners and subsidiaries, in countries across all continents.
OUR MISSION
We are the company that is innovating to realize the digital IDs of the future. We are focused on developing inclusive biometric and digital ID offerings through the application of AI and Machine Learning technologies. We work on empowering our customers to build effective and responsible digital identity management solutions secured by biometrics.
OUR VISION
We at TECH5 stand for technology for inclusion. Our vision is to put control of everyone's identity solely in their own hands. We believe that this goal can be achieved by delivering inclusive Digital IDs through continuous innovation facilitating frictionless identity management without compromising security and privacy.
Founded by biometrics industry veterans who have played major roles in some of the world's largest biometric implementation programmes, including Indian Aadhar and Indonesian Nation ID.
Staff from 10+ nationalities across offices in Europe, the USA and Asia, with a combined 120+ years of experience in biometric program design and execution, including research, development, sales and marketing expertise.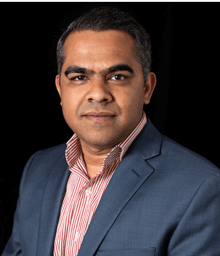 RAHUL PARTHE
CTO, FOUNDER & CHAIRMAN
Chairman of TECH5 SA, Rahul is based in the US and oversees TECH5 product and technology strategy. He was the key system architect of UIDAI program which has enrolled more than 1.2B identities till date. He is also the lead architect for Indonesia National ID that now holds 183 million tri-modal enrollments. Other key organizations include, Identix, L1 Identity Solutions, Securimetrics, Morpho and InterBio.
MACHIEL VAN DER HARST
FOUNDER & CEO
More than 20 years as a senior executive in the identity management industry, Machiel leads the overall sales effort and runs the daily operations of the company. He also has on-the-ground experience in implementing and managing biometric ID projects in challenging field conditions in Asia and Africa. He grew L-1 Biometrics Division International Sales to USD 40 Million, a fourfold increase in 3 years.
Each of our team members has been in this industry for at least 7 years and has experience with largest identity management programs in the world.
We combine world class R&D and Engineering with our experience in making biometrics driven projects work in the field.
Designed biometrics driven matching platforms managing hundreds of millions of identities.
We develop technology that is then tested and implemented in large scale real world operational settings.