TECH5 is an international technology company headquartered in Geneva, Switzerland, with branches in the US, Europe and Asia, dedicated to the design, development and distribution of biometrics-driven Identity Management solutions. Target markets include Government and Private sectors with products powering Civil ID, Private ID, Law Enforcement and others.
OUR MISSION
We strive on empowering our customers to build effective and responsible digital identity solutions secured by biometrics.
WE ARE THE COMPANY THAT PROVIDES DIGITAL IDENTITIES THAT ARE SECURE, PRIVATE AND INCLUSIVE.
We continuously invest in innovation and Research and Development leveraging our AI expertise in improvement of biometrics and building disruptive technologies.
OUR PASSION
THE RACE TO ZERO-ERROR BIOMETRICS
Applying the power of AI and deep learning to increase robustness in biometrics by reducing errors, reducing dependency on costly infrastructure, frictionless experience and thus increasing trust.
CHALLENGE THE STATUS QUO
Develop disruptive technologies in full respect of an individual's privacy and customer journey experience while meeting the most stringent security requirements. Being agile helps us to achieve this faster.
OUR CORE VALUES AND BELIEFS
Multi-Modal solutions that address INCLUSION of ALL citizens and beneficiaries in any given Identity Management solution.
FOCUS on the one thing we are good at – build and improve technologies.
Project designs that are OPEN, SCALABLE, AFFORDABLE and solve the customer's problem while right-sizing technology provisioning.
PARTNERSHIP with our customers in which we offer our expertise working to 100% satisfactory project completion in a consultative approach.
Founded by biometrics industry veterans who have played major roles in some of the world's largest biometric implementation programmes, including Indian Aadhar and Indonesian Nation ID.
Staff from 10+ nationalities across offices in Europe, the USA and Asia, with a combined 120+ years of experience in biometric program design and execution, including research, development, sales and marketing expertise.
RAHUL PARTHE
CTO, FOUNDER & CHAIRMAN
Chairman of TECH5 SA, Rahul is based in the US and oversees TECH5 product and technology strategy. He was the key system architect of UIDAI program which has enrolled more than 1.2B identities till date. He is also the lead architect for Indonesia National ID that now holds 183 million tri-modal enrollments. Other key organizations include, Identix, L1 Identity Solutions, Securimetrics, Morpho and InterBio.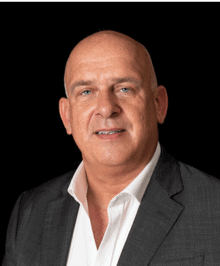 MACHIEL VAN DER HARST
FOUNDER & CEO
More than 20 years as a senior executive in the identity management industry, Machiel leads the overall sales effort and runs the daily operations of the company. He also has on-the-ground experience in implementing and managing biometric ID projects in challenging field conditions in Asia and Africa. He grew L-1 Biometrics Division International Sales to USD 40 Million, a fourfold increase in 3 years.
Each of our team members has been in this industry for at least 7 years and has experience with largest identity management programs in the world.
We combine world class R&D and Engineering with our experience in making biometrics driven projects work in the field.
Designed biometrics driven matching platforms managing hundreds of millions of identities.
We develop technology that is then tested and implemented in large scale real world operational settings.
MILLION ACTIVE IDENTITIES
managed by TECH5 platforms in projects worldwide
TRANSACTIONS
processed by TECH5 platforms every day
CORE TECHNOLOGIES
fingerprint, face and iris recognition fully developed in-house