Subscribe to the TECH5 Newsletter and be the first to know about our latest news, events, products and offers. Learn more about market trends, innovations and solutions from our experts with 20+ years of experience in the field of biometrics.
If you are a media representative and would like to learn more about TECH5, please contact us via

[email protected]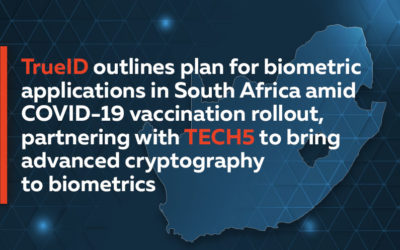 Bringing advanced cryptography to biometric fingerprint technology was the goal of a partnership formed between TrueID and Tech5. Their combined technology has been implemented in a biometric immunity passport to enable the verification of vaccination, and negative or...
read more
TECH5, a Swiss-based biometric technology company, has recently made the decision to expand its presence to the UK. TECH5 UK will provide a strong presence in the local digital identity market with the aim of making available its latest digital identity management...
read more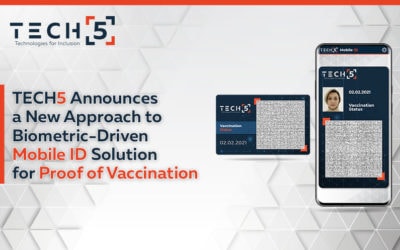 TECH5 announces the availability of a new and differentiated Proof of Vaccination as part of its Biometric-Driven Mobile ID solutions. The newly-launched solution provides biometric proof of a holder's vaccination status completely offline and within seconds, and with...
read more
TECH5 received $2.5M of investment from Yinda Infocomm through a loan convertible into shares. Today at a virtual ceremony the companies signed the investment agreement. "For TECH5 this is the first external investment. The company has so far been fully self-financing...
read more
TECH5 is one of the fastest-rising vendors in the biometrics industry today. Offering solutions based on facial, fingerprint, and iris recognition, the company is active across a number of sectors. In recent months, TECH5 achieved very strong results in National...
read more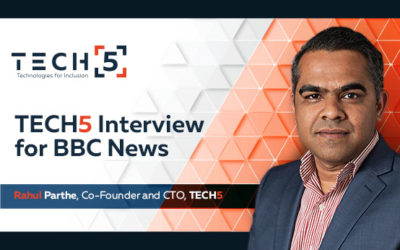 Facial recognition could now become even more widespread than before with companies marketing it as a contactless, potentially more hygienic, means of verifying identities in public places. One firm that says its algorithms have continued to cope well during the...
read more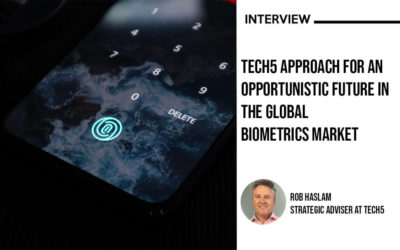 TECH5 is a Geneva-based international technology company, dedicated to design, develop, and distribute biometrics-driven Identity Management solutions. Their team is seasoned with industry professionals, focused on innovating scalable products built on the experience...
read more
The new world that COVID-19 has plunged us into has made it indisputably clear that our physical and financial survival will depend on how we choose to do business. Currently, part of that strategy is to minimize contact not only with others, but also with surfaces. As such, the move towards contactless interactions has skyrocketed
read more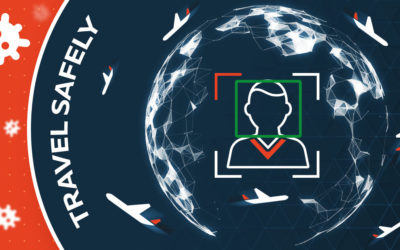 A paperless biometrics platform based on open source technology and open standards, going by the name of OpenGate, has been developed collaboratively by uqudo and iLabs Technologies with integrated technology from Tech5 to bring COVID-19 contact tracing and immunity digital certificates to decentralized travel.
read more
The global impact of the dangerous new coronavirus, COVID-19, has led to the rapid development of new technologies and solutions that allow for the collection of data to monitor the spread of the virus. Several health and government authorities have already begun implementing biometric-based.
read more
CONTACT US
Contact us to learn more about TECH5, our products and technologies.