Pepper & Ink Technologies and TECH5 have today launched a unique offline mobile application for instant verification using biometric data and secure QR code. This new Application is based on unique Pepper & Ink Technologies compression technology which encodes and stores significant relevant information in a 2D barcode combined with the latest TECH5 face recognition technology which stores customers' ID information in a secure and cost-effective way. Smart cards or additional hardware are no longer required – the verifier simply needs a smartphone with the App and a face image.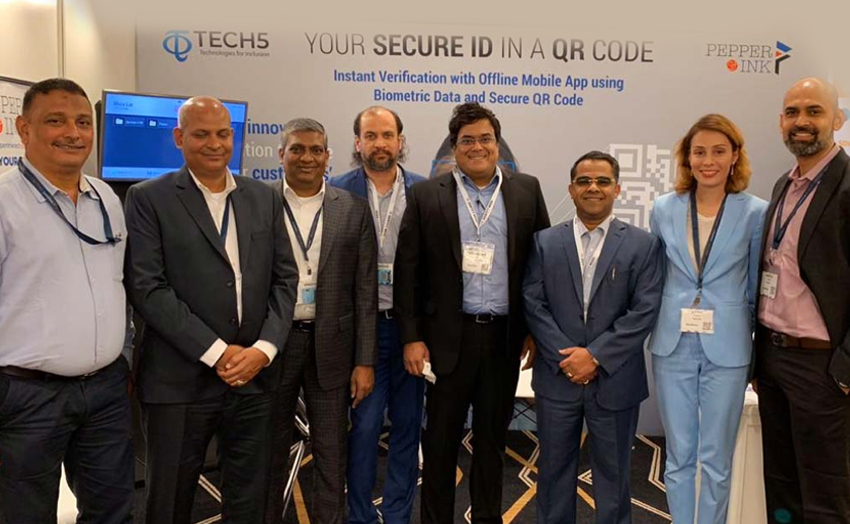 The solution enables customers to easily and securely store their ID information and issues a unique digital ID based on biometric verification. The ID information is then encrypted using PKI and stored in a 2D barcode which can be either printed on a surface or displayed on a screen. This information typically contains demographics, ID number, a biometric template for verification and a face image which is then used for additional visual verification. The information can only be decrypted by the application's access to appropriate keys.
"Face recognition from TECH5 takes our unique enhanced QR Code solution to the next level, furthering our offering to bring in a liveness biometric factor, in an offline platform, thereby aptly bookending the issuance & verification cycle. This collaborative technology is a game-changer in the identity management space" – noted Niranjan Gosavi, CEO of Pepper & Ink Technologies.
This innovative solution which has various applications such as for functional ID in National ID projects, Government issued documents like Birth Certificate, Marriage Certificate etc., online payments (virtual tokenized bill, temporary credit card or ID) in banking and retail, and for healthcare services.
"We are delighted to co-launch this unique solution which is a cost-effective alternative to smart cards. Now customers can easily access their data using only a smartphone and at the same time be absolutely sure that their ID information is protected" – says Rahul Parthe, Chairman and Co-founder of TECH5. "The solution can be easily integrated with National ID platforms and scaled for national-sized projects".
Partners plan to integrate the App with other TECH5 biometric technologies – iris and fingerprint recognition.
Read at the FindBiometrics website.
TECH5 at Identity Week Asia 2019 on Facebook.