SINGULAR PRECISION TECHNOLOGY FOR UBIQUITOUS PERSONAL IDENTIFICATION
Iris Recognition, which represents one of the strongest identification technologies that have been developed to date, plays a key role in the TECH5 multi-biometric solutions.
What are the reasons that make Iris such an ideal human identifier?

The iris is the colored part of the eye and one of the most unique structures of the human body. The iris is protected by the overlying cornea, and as a result, has a low risk of being intentionally or unintentionally damaged or altered. Furthermore, the iris is a permanent biometric not only because its pattern remains stable throughout life and is formed even before an individual is born, but it is genetically independent meaning that no two eyes are the same. The iris has a ring of muscles that can expand and contract in order to control the size of the pupil and adjust the amount of light that enters the eye. This ring of muscles is very rich in texture and affords high information content. Iris Recognition uses features extracted from this texture rich area in real time as a highly discriminative identifier. It works by photographing your eye and converting the information-rich pattern of the iris into a digital representation that is unique to each individual. The key benefit of Iris Recognition as a biometric is that the probability of wrongly identifying someone is extremely low.
KEY FEATURES OF IRIS RECOGNITION FOR USE IN PERSONAL IDENTIFICATION:
Extremely data rich pattern that can be photographed
Texture is formed before birth and is very stable over lifetime
Externally viewable and acquisition does not require contact
Genetically independent (no two eyes are the same) even in twins
HIGHLY ACCURATE AND UNOBTRUSIVE MEANS OF IDENTIFICATION
Extremely Low False Acceptance Rate (low probability of accepting a user who should have been rejected)
Non-contact biometric/No need to touch a scanner
User friendly photo capture process that requires a short amount of time for familiarization
Feature vectors have very high dimensions and are easy to compare making it the fastest matching modality
Over the last decade, the popularity of Iris Recognition for secure identification has increased due to both improvements in technology that have made the devices "smarter" and less susceptible to environmental conditions and the decrease in the cost of the devices used to photograph the iris. The relatively low cost of implementation of Iris Recognition, mostly due to the minimum hardware infrastructure required for performing matching of irises in large databases as compared to other technologies, has resulted in several large country implementations such as the India Aadhaar program and Indonesia National ID.
TECH5 IRIS RECOGNITION DRIVES THE FOLLOWING USE CASES:
CIVIL ID
Pinpoint recognition capability even in very large national databases without significant loss of speed or accuracy and using a small hardware foot print. Using Iris, along with fingerprint and face, adds an additional layer of security given that fingerprint quality is affected by demographics and faces can change over time.
LAW ENFORCEMENT
Identification of subjects in mobile use cases, deduplication during booking process and jail management.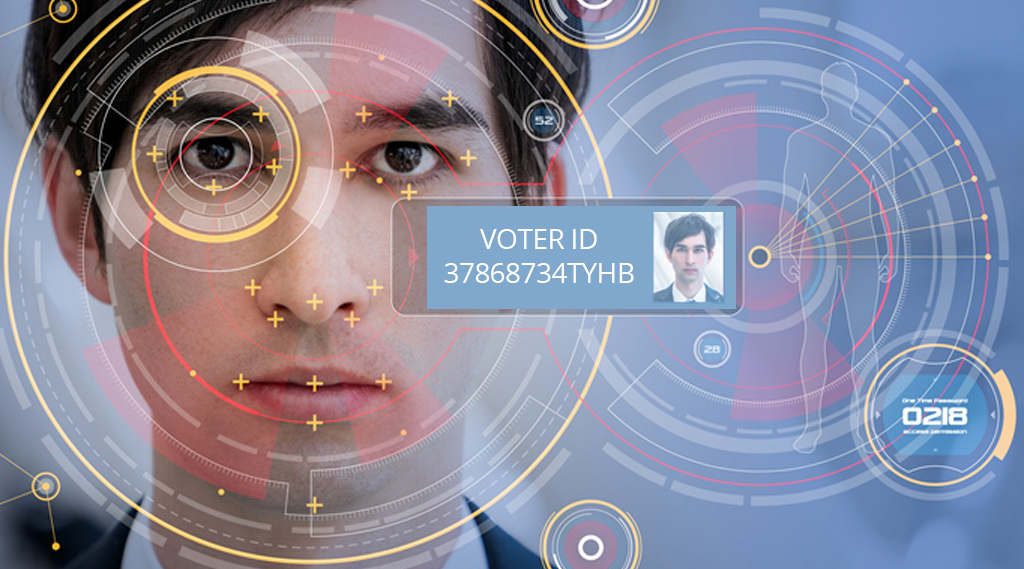 VOTER ID
Building voter database with unique identities and fast identification on election day without slowing down voter traffic to eliminate voter fraud and promote fair elections.
REFUGEE MANAGEMENT AND SOCIAL INCLUSION
Effective management of electronic identities for beneficiaries and under-documented populations.
PERSONAL ID AND FINANCIAL SERVICES
Strong verification and identification with a biometric identifier that is extremely hard to spoof Thanks to proliferation of cheaper iris authentication scanners and cell phones with iris scanners, iris recognition is covering the last mile.
ACCESS CONTROL
Access in the blink of an eye: non-invasive ID Verification for physical and logical access to highly secured premises and data assets.
MODERN DEVELOPMENT APPROACH BASED ON EMPIRICAL DATA
The TECH5 Iris algorithm has been developed in-house from the ground up by our seasoned research team and represents a significant step forward relative to earlier algorithms.
Our research and engineering efforts are driven by our experience and involvement with very large-scale biometric identification systems that include iris matching.
We have paid careful attention to scalability, integration ease, and performance all of which reduce total cost of ownership without having to sacrifice accuracy.
We have also further fine-tuned the algorithm based on the quality of iris images taken from a large variety of iris scanners, as well as taking into account variations between iris images from different populations present in large scale databases. These empirical data have allowed our research team to build and optimize the key functions of iris segmentation, feature extraction and matching, and culminated in the design of a world-class algorithm that now successfully competes with top algorithms as tested by NIST.
TECH5 will keep investing in iris recognition research including modern methodologies of Artificial Intelligence and machine learning to keep our algorithms in the top tier.
Our 100% original technology packaged in the TECH5 Iris SDK has the following key benefits:
VERSATILE
Seamlessly accommodates and matches iris images from a variety of capture sources and from different population traits
HIGH-SPEED
Very high-speed algorithm thanks to multi-threaded template creation and multi-threaded matcher design doing tens of millions of matches per second per core.
EASE OF INTEGRATION
The TECH5 SDK can be easily integrated into any large-scale identity management system.
CONFIGURABLE
The SDK handles most standard images and is also configurable to accommodate specific iris variations.
MINIMUM HARDWARE FOOTPRINT
Thanks to its optimized design, only minimal hardware and memory footprint are required even in very large implementations.
CROSS-PLATFORM
Supports multiple operating systems including Windows and Linux.

T5-IRIS SDKs

T5-ABIS

T5-CIVIL ID Solution
REACH OUT TO US
Contact Us for any enquiries or if you would like to know more about our products.